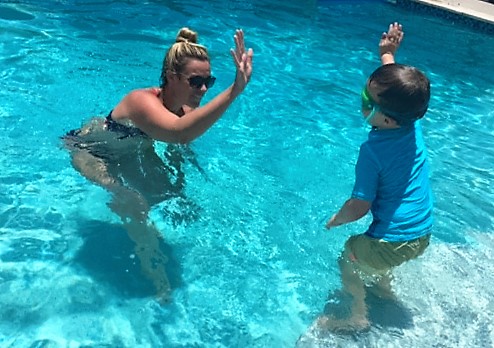 After only 3 private lessons with Megan my 3 year old gained more confidence in his ability to swim than he had in the last year of doing swimming lessons with a bigger company. Megan has proven that she can be fun, effective and efficient in her method of teaching as I also have a very stubborn 5 year old who likes to push the boundaries to see what he can get away with and Megan has shown that she can be very diverse in dealing with my kids very different personalities. Swimming has now become an activity that my kids look forward to each week.
- Rebecca McCulloch
Diverse Imports Pty Ltd
Megan has an energy that our children immediately pick up on - the moment they see her in the pool she's excited to see them, and their lesson is both fun & challenging. Megan is both nurturing and professional with years of experience and a high level of technical knowledge. Most importantly for me, she is 100% committed to teaching my children. After swimming with her since they were both 6 months old, Megan is currently teaching my 5yr old son Kye competitive strokes and my 3yr old daughter Kate is at the learning to swim/stroke correction level. Both of them are water safe and I'm continually impressed with their progress every week. I trust Megan completely and recommend her to all my friends & family (which is no small tribe of people). All of that aside, both my children love her and their swimming lessons are the highlight of their week.
- Jemma McIntyre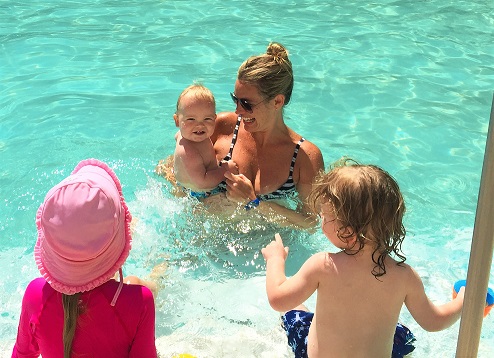 I have known Megan for the last 4 years, I first meet her when I started my daughter's swim lessons at 6 months of age. It was truly the highlight of my week! She made the class such an enjoyable, bonding experience & her warmth & gentle, caring nature made not only me, but also my daughter, feel so relaxed & at ease in the pool. 4 years on & I now take my 11 month old son & 2 year old son as well as my daughter to her for regular weekly swimming lessons. All 3 of my children just adore her! Megan offers such a personal & intimate approach & has so much experience & knowledge in the pool. Megan truly engages with each child & makes it a fun experience for them, as well as teaching them water safety & swimming technique. I 100% trust Megan with all 3 of my children & would leave them in her full care in a heartbeat. I could not recommend her more highly.
- Sarah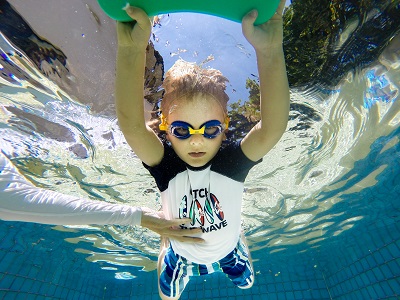 When we first met Miss Megan, Roanin (now aged 4) was afraid of the water and wouldn't even get his face wet. In such a short time with Miss Megan, Roanin's confidence grew and all Roanin wanted to do was play in the water. We have been having lessons with Miss Megan weekly and Roanin is now swimming without any assistance and can dive to the bottom of the pool to collect toys. Thank you Miss Megan. We love you.
- Lylee Murphy.
I hit the jack pot when my daughter started her swim lessons 4 yr's ago with Megan cooper at the age if 6months. As a swim teacher Megan is disciplined yet kind, professional and patient. She has taught both my daughters life saving water safety and continues to teach them weekly to further their water skills with stroke development! Her knowledge and teaching skill is second to none. One thing I like about Megan is her ability to always keep the children challenged and engaged with every lesson! On a personal level I find her very committed and approachable. I cannot recommend Megan highly enough as a swim teacher. I trust her with my daughters in the water and cannot thank her enough for the hard work she has put in to ensure they are confident and safe in the water!
- Candice